HOW TO USE FACE BRONZERS & SELF TANNERS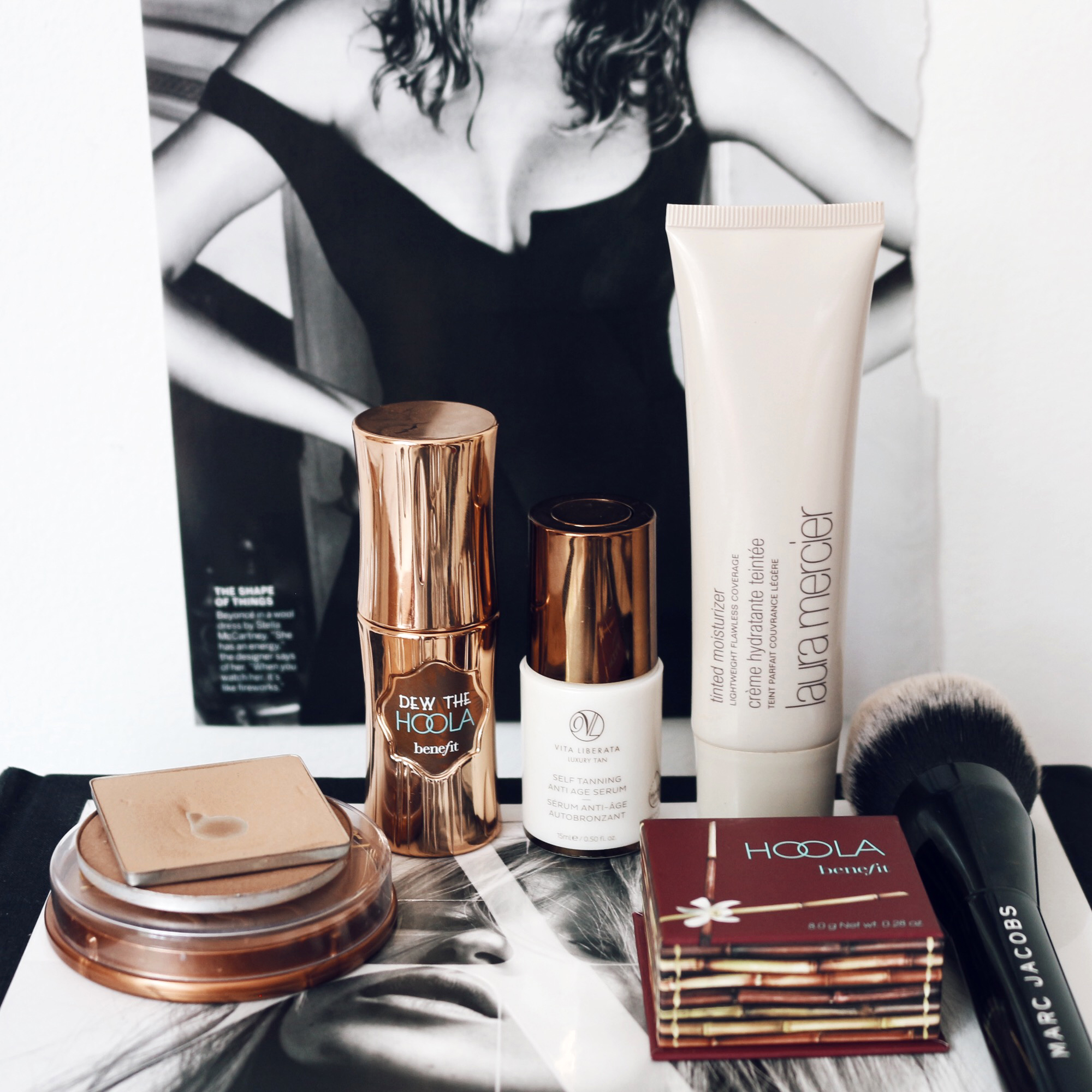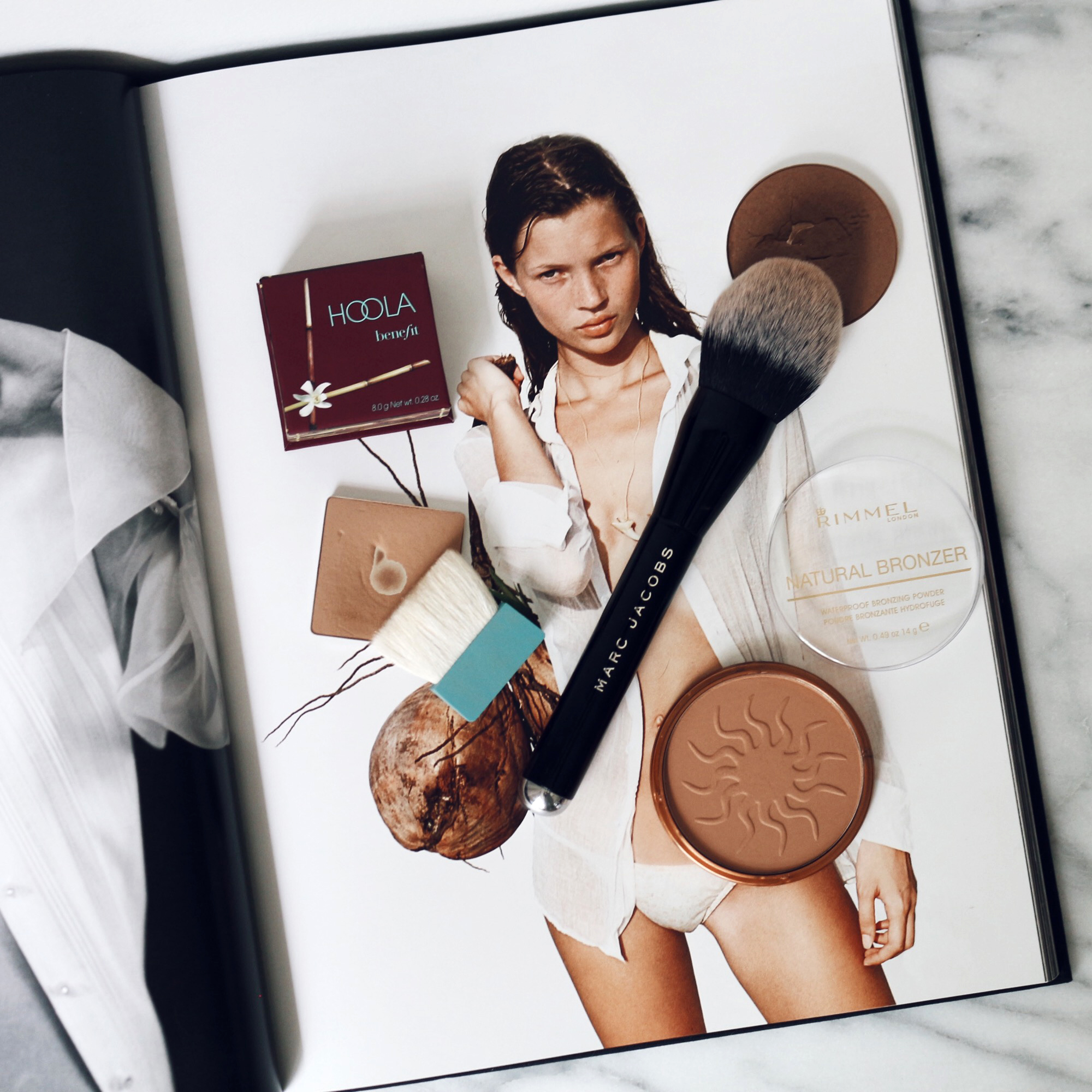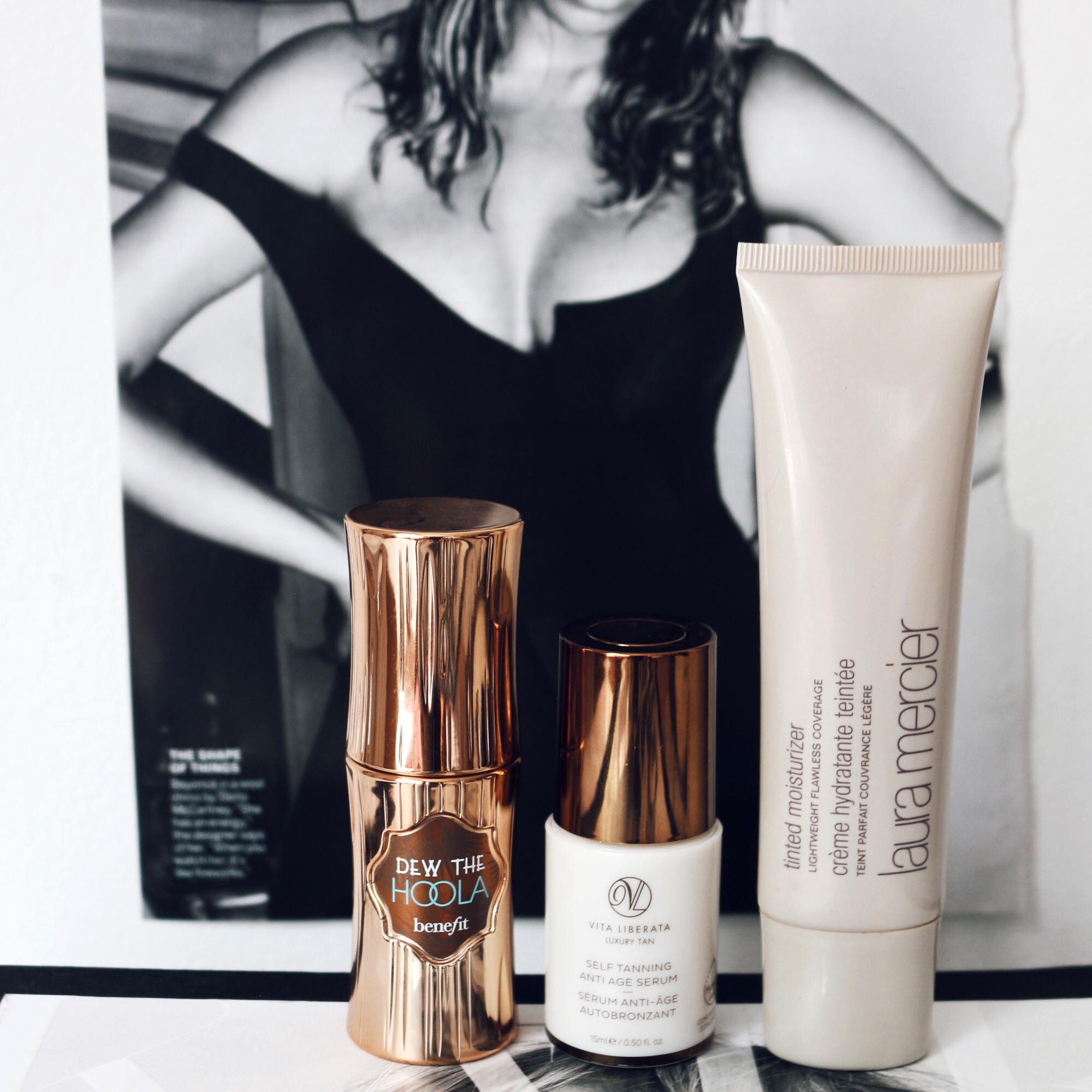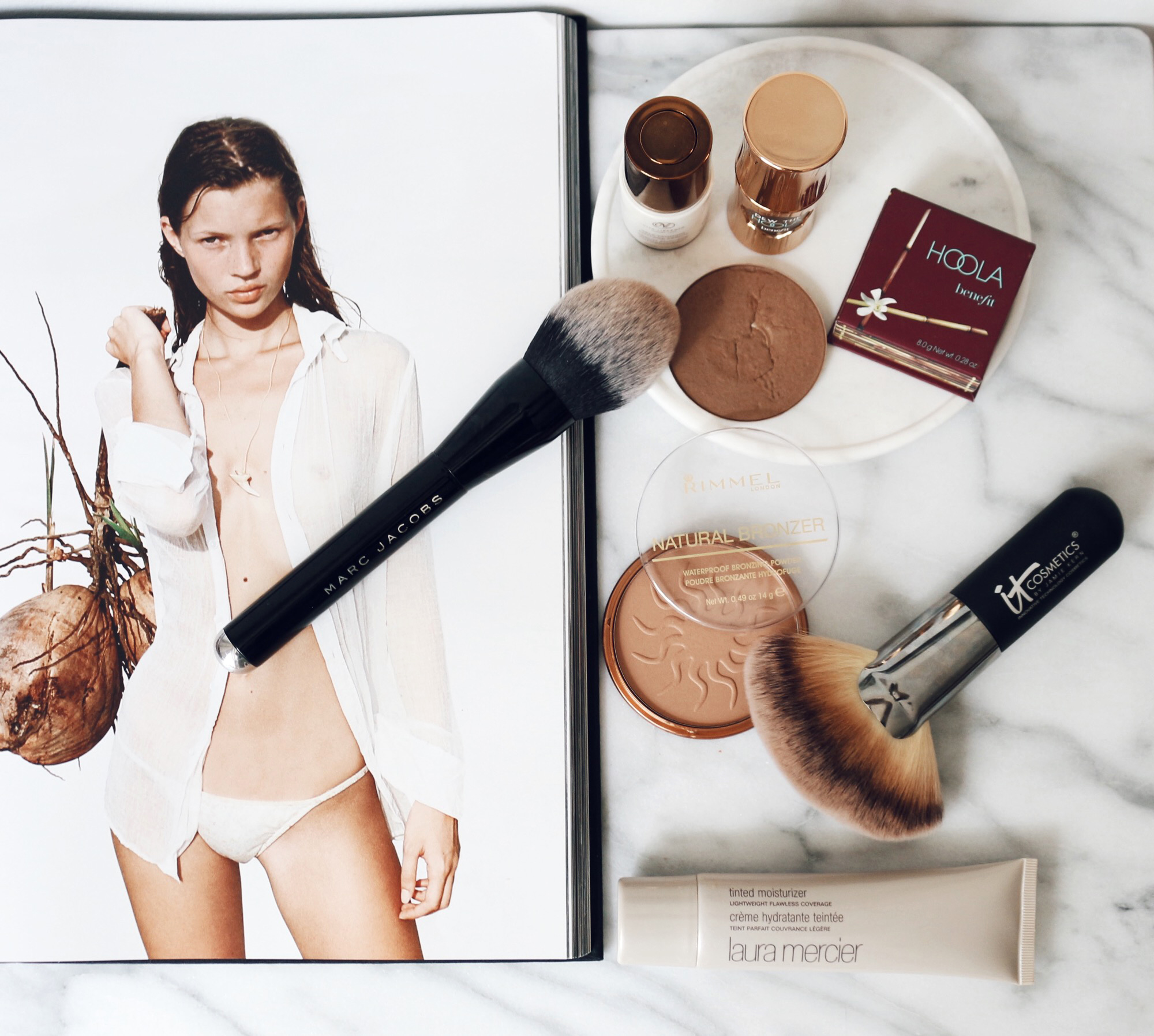 Getting your bronzer on and faking a tan is easier than you think, especially when you're using makeup. I've put together few of my favourite methods to fake a flawless tan.
MAKEUP
For an quick fake tan I like to use a tinted moisturizer in a shade or two darker than my skin tone. The trick to making it look natural is to bring the tinted moisturized down to the neck so the colour appears seamless. If you don't want to buy a darker moisturizer or foundation, Make Up For Ever makes an awesome brown liquid pigment that will adjust your makeup colour in a couple of drops. Remember, water and oil don't mix so be sure to pick up the pigment formulation that's right for the makeup you're going to be mixing it with.
LIQUID BRONZER
Benefit launched the liquid version of their famous Hoola a couple of months ago called Dew The Hoola. I prefer to use it in place of a tinted moisturized and apply it on top of my SPF. (Sun protection is key people!) It gives me a natural tanned glow that I really like for the summer, kinda like the no-makeup makeup. If you're looking for more coverage, just mix a pump of liquid Hoola to your existing makeup and voila! (I personally think the colour of Hoola is perfect for my medium olive skin tone but I can't see it making a difference on anyone who's medium-dark. Benefit needs to release it in a darker shade so that everyone can try it's awesome bronzing powers.)
POWDER BRONZER
I'd be lost without powder bronzer. Benefit's Hoola is my all time fave for contour. To warm up my face I like shimmery bronzers like Edward Bess and Rimmel. Just use a big fluffy brush and blend the powder around the perimeter of the face - forehead, cheeks, jawline and chin. With a clean brush go back in and blend away any harsh lines so the bronzer looks natural. I've recently been to a couple of events where girls have used so much bronzer and contour that I can literally spot it in a crowded room. Not cute. Blending is your BFF when it comes to bronzing so take your time.
SELF TANNER
For those who don't want to be mixing foundations and liquid bronzers daily (and trust me, it's super easy), then self tanners are for you. Vita Liberata sent me their Self-Tanning Anti Aging Serum to try and it is awesome! Every time I use it, people I haven't seen in a while ask me where I've been on vacation. Just add a drop or two to your moisturizer and that's it! At $63, it's not cheap but trust me when I say you will get a natural flawless tan. This stuff doesn't stink and won't turn your skin orange.