TRENDING: THE WRAP SANDAL
I can't resist a good pair of shoes. They can make or break an outfit and elevate basic jeans and t-shirt into something spectacular. This season we're seeing a lot of wrap sandals but this trend is far from new. My mum used to wear them in the 70's and when I was 15, I stole a pair from her. They were these nude leather wedges with red beads along the toe. The actually remind me of those Aquazzura's sandals everyone is obsessed with. I wore them so much that they eventually broke and I had to retire them. Fast forward to present day and I'm all about the wrap sandals again.
HOW TO WEAR THEM
I like to wear my wrap sandals with skirts, shorts or cropped jeans. Basically anything that shows my legs. The beauty of the wrap detail is that it slims and elongates the leg. They're ultra-feminine and really hot without trying too hard.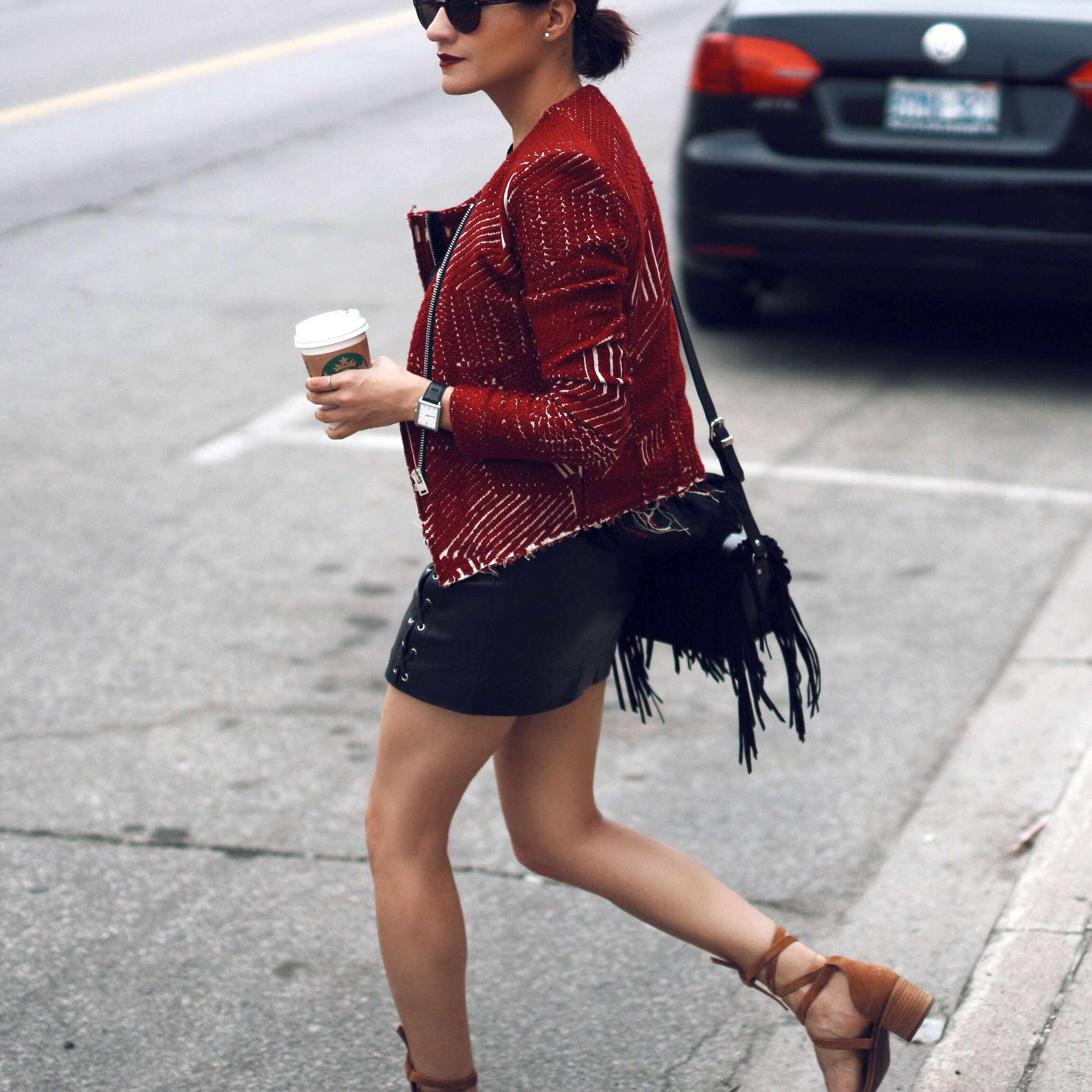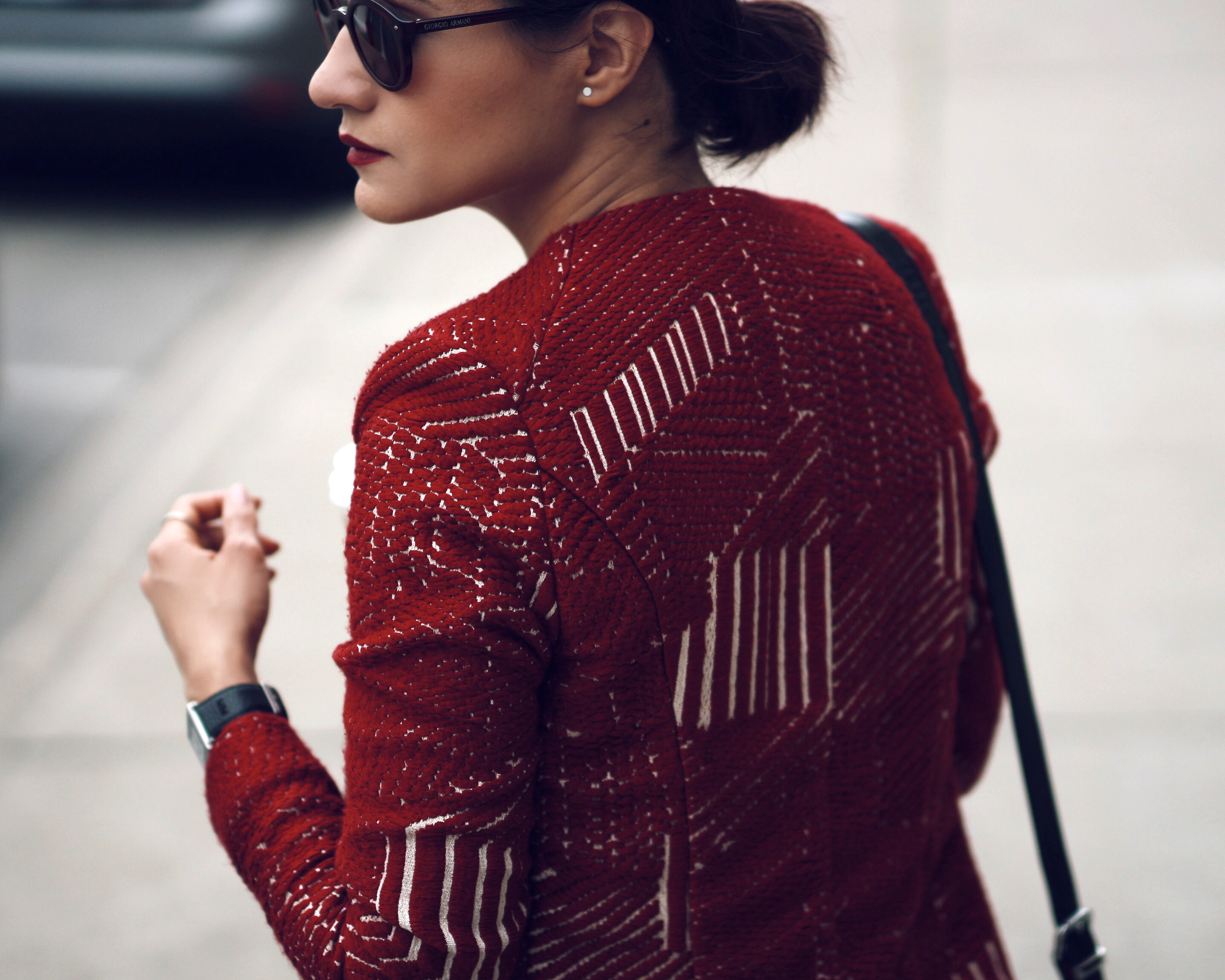 WHICH PAIR IS RIGHT FOR YOU
With lots of options out there, I prefer the wrap sandals with the smaller heel. For everyday life I prefer a shoe 2" and under so these ones by Steve Madden are perfect. Taupe is a must-have shoe colour this season but it goes beyond SS16 because it's a neutral. For example, I'm wearing my sandals with black and red, which can be pretty harsh colours during the summer but the softness of the taupe suede and the feminine shape help make my outfit more lighthearted. Now if you're a high heels kinda girl, there are plenty of stiletto options out there for you.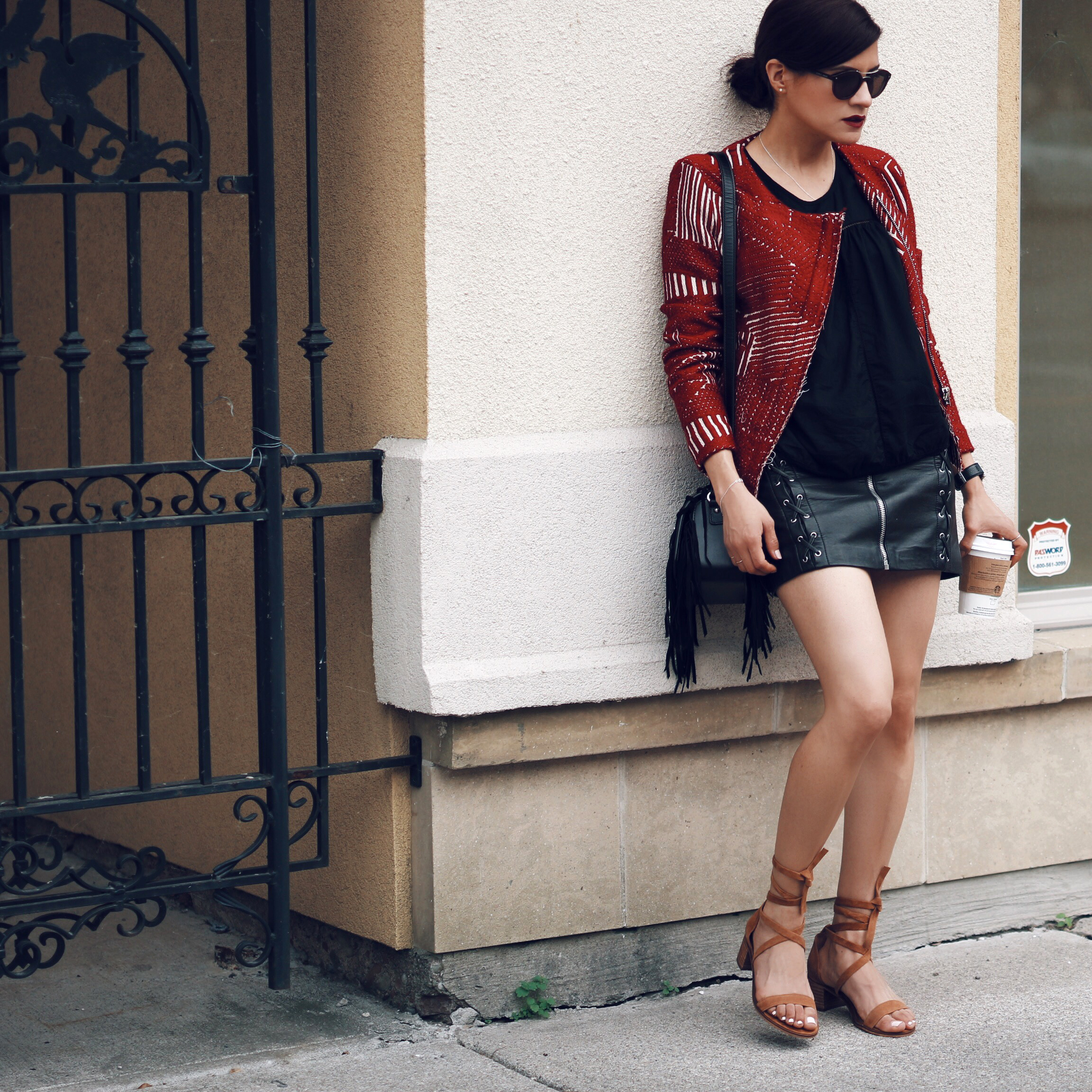 TO BUY OR NOT TO BUY
Honestly, if this is a shape you're into, I say go for it and invest in a pair of wrap sandals this season. I've collected a few pairs over time, including the ones I pilfered from my mum (which I still have btw). I wear my wrap sandals because I love them, not because they're on trend.
xo, Nathalie
*This a sponsored post. All photos and opinions are my own.