Love it or hate it? Testing new beauty
The beauty world is forever changing and there's always a large emphasis on newness and "life changing" formulas. Brands promise to get rid of wrinkles or give you plump lips but we all know that isn't the case. Even so, I can't help myself and I get carried away trying out new products all of the time. Some are products that are sent to me by the brands, and others I purchase myself. Even with my short list of ride or die beauty products, I always want to know what's happening in the beauty world so testing new products is a way of life for me.
Below are items I'm testing, whether I hate them or not, mixed with a couple of products that I will continue to repurchase.

1
I learned about this Kiehl's Ultra Facial moisturizer when I attended Makeup by Mario's Masterclass. He says he skips the primer and preps skin with a highly emollient lotion. I love this product so much I use it on my décolletage and backs of my hands.
2
This brightening mask from Herbivore contains pineapple and papaya enzymes to gently exfoliate and slough away dead skin cells. Use it at night though and follow up with an SPF in the morning because it will leave your skin sensitive to the sun's rays.
3
Chloé Love Story is floral and sultry for date nights. For some reason, it doesn't last long on my skin but I love the scent nonetheless.
 
4
Darphin's HydraSkin Light moisturizer is one of my holy grail skincare items that I can't do without. Even though it's light in texture and weight, it has the hydration of a cream without the greasiness so it's perfect for all skin types.
5
Even though it's been around for ages, I'm new to this Jo Malone Basil & Neroli scent. It's an intoxicating unisex scent that layers nicely with other fragrances from the brand.
6
I love skin to look like skin when I wear makeup so I have different tricks to get rid of an over-powdered face. An easy way to get the skin to look dewy and natural is to pat a bit of Glossier's Balm Dotcom on the cheek bones. I also like to dot a bit on my eyelids if I'm not wearing eyeshadow to bring dewiness to my entire face.
7
Dior's Lip Glow Pomade is a staple for any lip balm addict. It's hydrating and feels nice on the lips but I wish it was a bit cheaper. Biotherm makes a similar product that retails for $10 less.
8
Eve Lom's iconic cleanser gets rid of makeup and has a lovely "natural" scent but its main ingredient is mineral oil, therefore, I'm not the biggest fan. Mineral oil is a distillation product of petroleum and is super cheap to produce. Considering Eve Lom's cleanser retails for $100, you can understand why it's hard for me to get behind this product. Skin care guru, Caroline Hirons made a cleanser for Pixi that's better than Eve Lom's that's gentle and more effective at removing even the most stubborn makeup like waterproof mascara and red matte lipstick for $25 (USD). It's hard to find in Canada but if you're ever in the States, check Target and make sure you pick up Caroline's cleanser.
9
My all time favourite Jo Malone scent is English Pear & Freesia. It's such a happy, celebratory scent and I only use it on special occasions. One of my dear friends bought me the candle and I love it so much, I have yet to light it.
10
Yves Saint Laurent makes a lovely sheer lip balm that's perfect for summer. The packaging alone is beautiful and feels like a work of art in itself. Make sure to check out my new lipstick blog, LipSick.me, for a full review on the YSL Volupté Tint-in-Balm.
11
Le Petit Marseillais is a well-loved brand from France that has just arrived in Canada. It is the #1 selling body wash brand in France and I get why - the naturally scented cleansers are gentle, calming and feel luxurious for a drug store product. My favourite scents are Cotton Milk & Poppy (lightly floral), White Peach & Nectarine (lightly sweet and fruity) and Orange Blossom (lightly sweet and floral).
12
Chanel's lip balm is another in my daily skincare routine. I keep this one on my vanity because it's so chic but also, it's a beautiful product. At $50 for 0.35 oz, it's definitely a splurge but in my opinion, it's so worth it!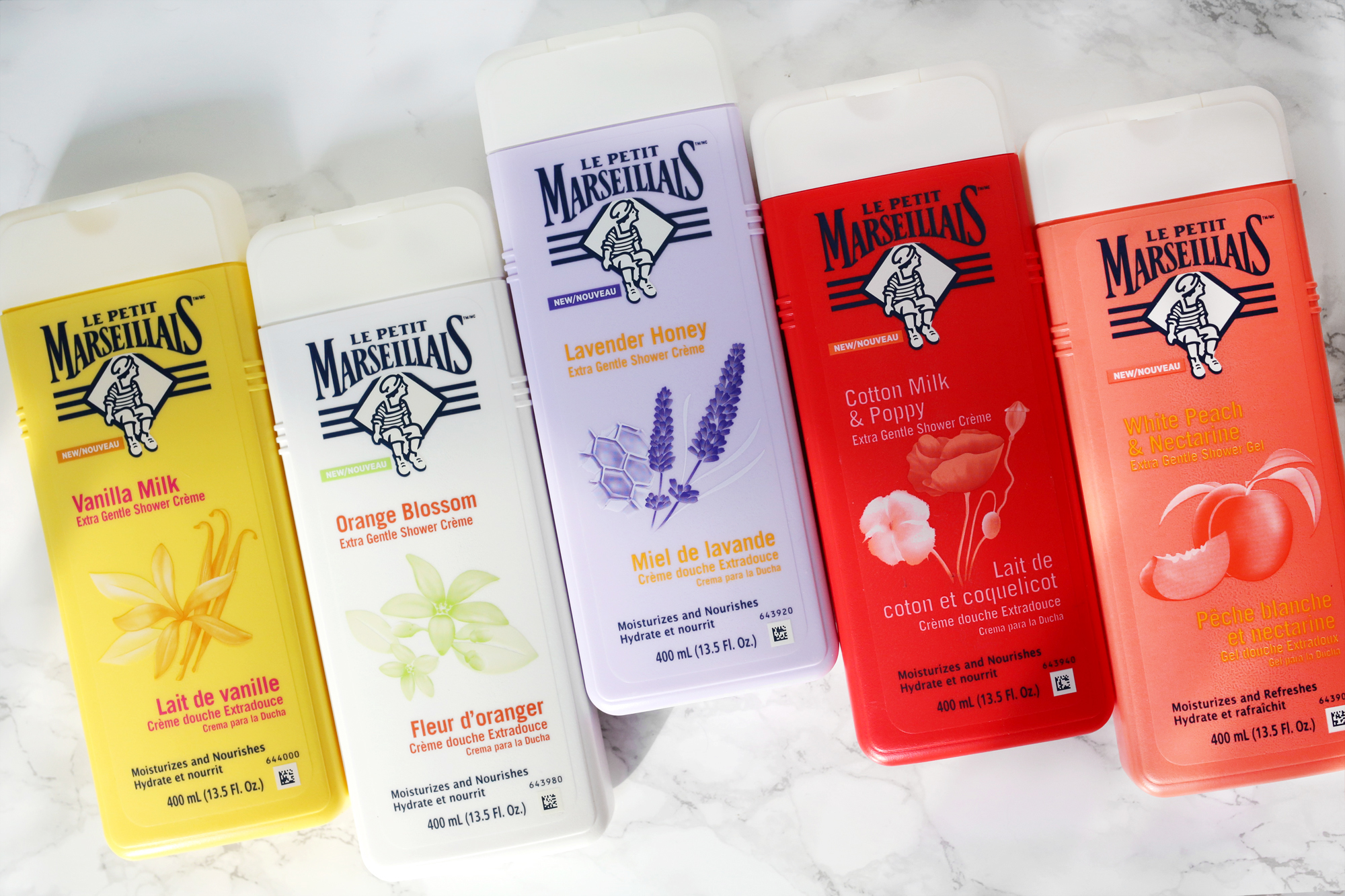 is a well-loved brand from France that makes the nations #1 selling body wash. The naturally scented formulas are gentle, calming and feel luxurious for a drug store product.
DISCLAIMER
The following was provided as PR samples: Eve Lom, Le Petit Marseillais, Chloé Love Story, Darphin and YSL Beauté.
All opinions are my own.
Affiliate marketing links in this story are used as compensation.