SIMONS OPENS IN THE GTA
I remember the first time I went into Simons. My friends and I packed into my Volkswagen Beetle and we drove to Montreal for a long weekend. The entire time we were there it rained so bad that my umbrella ended up breaking. Looking for a new one, I walked into Simons and became so memorized by the clothes that I forgot to buy an umbrella. For the remainder of the trip I was a sopping mess but that was fine because it was the trip that started my love affair with MTL.
Lucky for us in the GTA, Simons has just opened their first store in Mississauga. Road trips to Montreal are no longer mandatory to get our fill of cool, on trend clothes. With a range for women and men, their brand extends to their own private labels like Twik and Icone, as well as contemporary lines like Acne Studios, Carven, Comme des Garçons PLAY and, Vivienne Westwood, in addition to home goods like linens, bathroom and kitchen accessories. Basically shopping mecca for the likes of people like me.
Even though the store just opened, I'm looking forward to visiting again but with Geoff in tow this time. I introduced him to the brand last year and he hasn't stopped talking about it since.
xo, Nathalie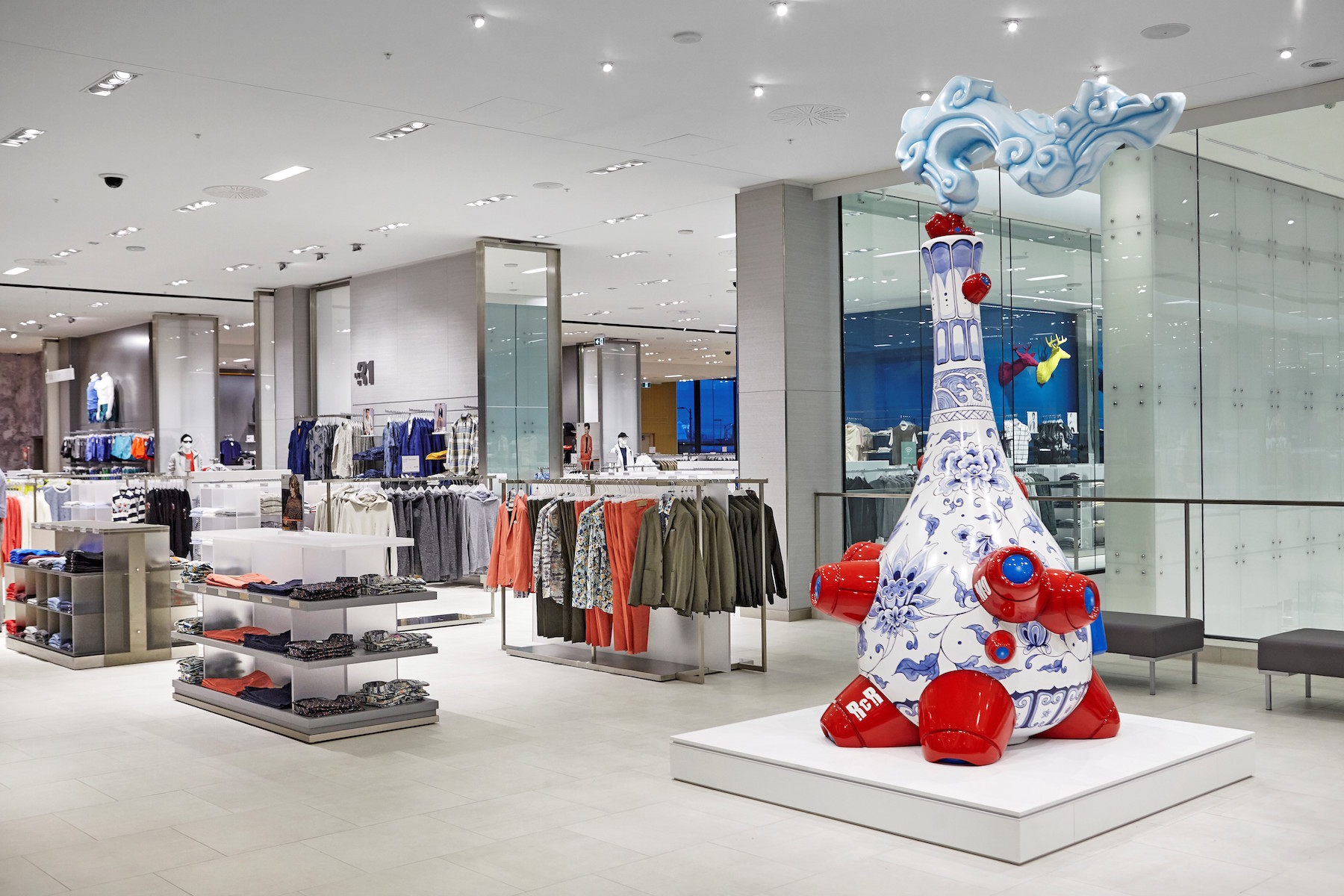 This post is sponsored by Simons but all opinions are my own.
White tunic and long bomber from their private label Twik for spring 2016.
All in store photography by Jeremy Kohm.